sunglasses, sunglasses store, sunglass, sunglass brands, sydney, where to buy sunglasses sydney, sunglasses brands
MELBOURNE, Australia — Nothing screams 'I love you' more than a Shade Files Gift Card.
​
We currently have 3 Gift Cards on offer, each symbolising a varying degree of love or redemption.
To help you with your purchase we have paired each card with a collection of shades available within this value range.
​
Happy gifting!
​
​
​
​
Nothing says killer shades quite like the perfect circles upon Léon Montana's pretty hitman face.
​
We suggest trying the Madison by Komono here at Shade Files if you're moving over to the dark side.
Perfectly rounded lifestyle choices / Source: Tumblr.com
Cheeky Cher / Source: Tumblr.com
All ghost eyes on Kat / Source: Courtesy
Who you calling Marsellus? And where did you find these perfectly round shades?
​
For a perfectly stylised 90's round metal frame, try these babies from Le Specs Luxe at Lespecs.com→
Dripping Gold (& Mustard) / Source: Courtesy
'I invented the post-it' / Source: Tumblr.com
ROMY WHITE AND MICHELE WEINBER
ROMY AND MICHELES HIGHSCHOOL REUNION
Style, glamour, success, money... OK two of these were true for Romy White and Michele Weinber of this 90's cult classmate classic...
​
Romy and Michele dish up more than just a few good lines to forever quote at dinner parties, like these fab slimline black shades, most similar to the Devon by Shevoke at Shadefiles.com.au →
FEAR AND LOATHING IN LAS VEGAS
The shades every summer surfer is searching for; the Fear and Loathing orange lens sunglasses.
​
Complete the look with Uncle Graham's white bucket and Aunt Charl's cigarette extender.
​
We found an affordably chic pair over at
Holiday Chic / Source: Tumblr.com
Shut the front door / Source: Tumblr.com
So god damn cute they look like we squished them in photoshop.
​
The coloured lens to 90's fashion is what Mary-Kate is to Ashley; inseparable and slightly questionable.
​
The internet is fluttered with cheap knock-offs so why not try these to be safe:Doris by Roberi Fraud at Roberiandfraud.com →
What's there to cry about Wade? / Source: Courtesy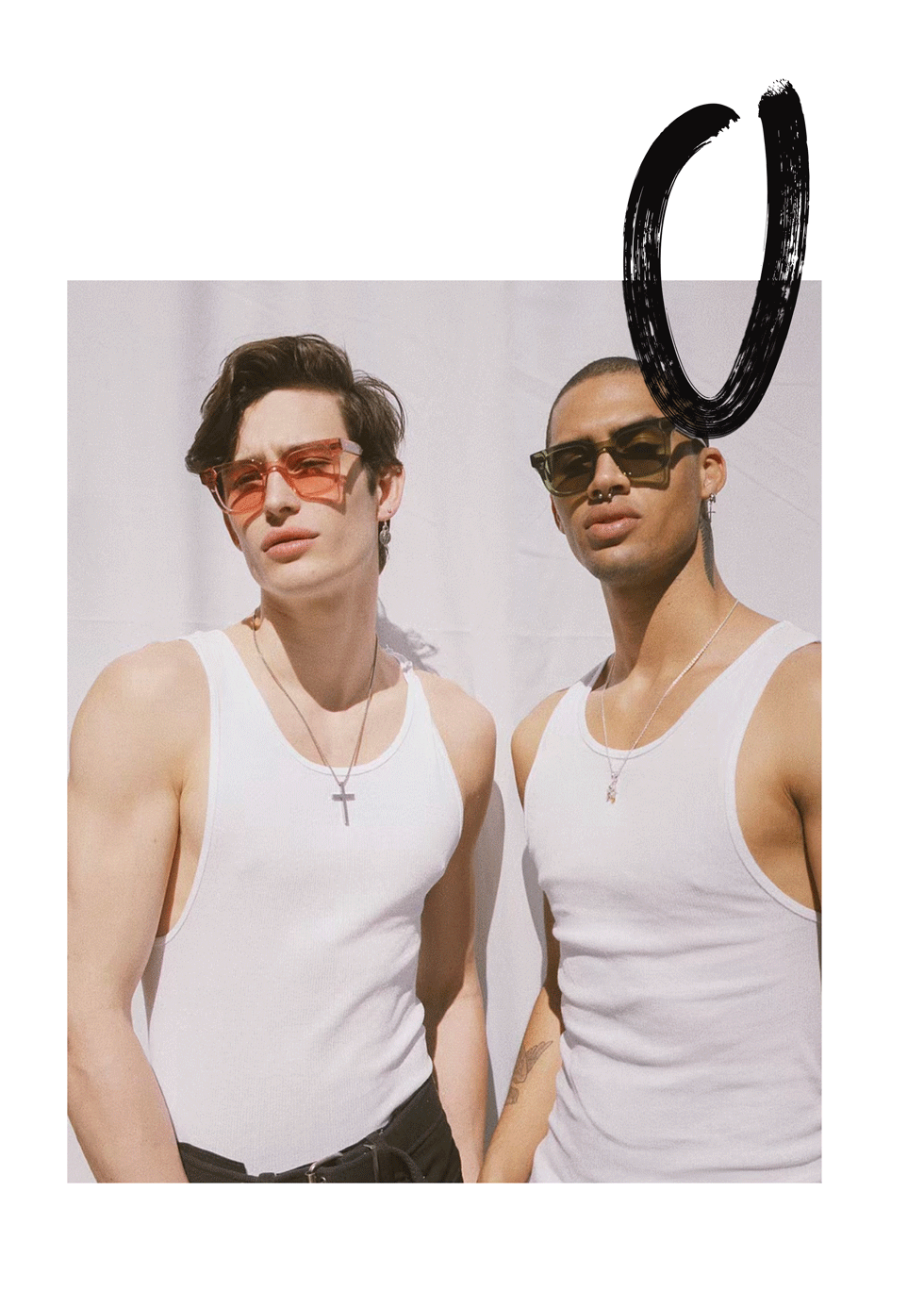 What are the best sunglasses for my face shape you may ask?
Find the perfect shades for your round, heart-shaped or oval head here.
​
We uncover the best Amalfi alternatives to explore this summer.
​
We reveal the best shades this season under $200AUD.
​